June Solstice is the turn-around energy of the year!
Friday June 21 happens to be a Mild Green Day in the Conscious Calendars system and is Solstice!
The year pivots today – wherever you live.
Plus, we begin the last three Green Days before the Eclipses. Get ready!
The longest DAY or sunlight of the year in the northern hemisphere. The full moon in May through the full moon in June plus Solstice on June 21 is the most expansive, light filled time of year.
The most YANG energy or expansive energy of the year in the northern hemisphere is from June 3 – June 21. Have you noticed that you have been go, go going all day with these long days?
June 21st is the turn-around of light for those in the southern hemisphere too. June Solstice is the shortest DAY of sunlight of the year in the southern hemisphere.  It is your MOST  YIN or quietest and slowest and lowest energy of the year around June 3 and June 21.Your days get longer after June 21! Be aware of low energy around June 3.  The diamond meditation will gather your focus and ability to make June filled with sweet connections and pleasure.
The full moon in May through the full moon in June plus Solstice on June 21 has been the most expansive, light filled time of year.
Solstice Health Tip To Cultivate Balance At This Time of Year
To care for your body and mind during these long days: Have fun being social and also slow down just before the late sunsets, otherwise it is midnight before you are winding down from the day. Conscious Calendars and Kathleen Whalen try to show you how the energy of the seasons, the movement of the sun, moon and planets feel in your life throughout the year. As you notice and learn, you can make clearer decisions because you understand yourself and the natural rhythms of the day and month.
For those in the southern hemisphere, it is good to strengthen your immune system with PINE ESSENTIAL OILS.
Make sure to smell the pine or evergreen essential oils to help with your immune system.
For those in the northern hemisphere, we need to add drops of 'chill' on these long expansive days by adding SAFFRON to our food or tea. Or smell aloeswood essential oil – it descends the energy and helps cultivate grounding.
Add a sprig of saffron to your tea or hot drink or into oil for your rice or grain with meals. As it melts into your drink or food, notice how the rich flavor has an astringent taste hidden within it. See how saffron helps you gather your focus and energy.  Saffron is great for the mind, immune system and building spiritual energy (called prana to balance Vata and dryness of winter).
June is mini Golden Zone because Venus is in Taurus helping channel our inner guidance in new ways because of Jupiter opposite it. Have you noticed that you have wanted to improve yourself in a completely new way this past month? Not superficial improvement but stepping up to the you really want to be.
June has harnessed the light and in particular asked you to take a look at your health or daily habits and how they affect the physical world (your body, home, office, cars, clearing clutter, or fixing things or wanting to change your environment. This could be simple changes like rearranging a room or cabinet, but it is about a physical change – of your body or the physical world around you.)
June Solstice is either the longest or the shortest day of the year for you
June solstice in the northern hemisphere is called summer solstice and is the longest day of the year. From this point forward toward December solstice, the days now begin to get shorter. (sad face) And even with the days now beginning to get shorter after June Solstice, there is still at least a month of longer days. This is the center of summer after all – not the beginning of it according to natural rhythm. For instance, the northern meteorlogical defininiton of summer is the first day of the month that include the solstices and equinoxes
June soltice in the southern hemisphere is called winter solstice and is the shortest day of the year there. From this point forward toward December solstice, the days now get longer
Celebration of Light and celebrations around the world
For millennia, people have gathered around solstice to celebrate the longest day of light or to celebrate that the days are becoming longer.
From Stonehenge to standing stone circles in Ireland to families vacationing for relaxation and fun in summer – the celebration of gathering around food and family and friends is a natural extension of the bounties of the growing season. This is why it is considered a celebration of light.
You are either welcoming the return of the light if it is cold and dark short days or are relishing the long days of summer wanting to bask in the sun with friends and family and play.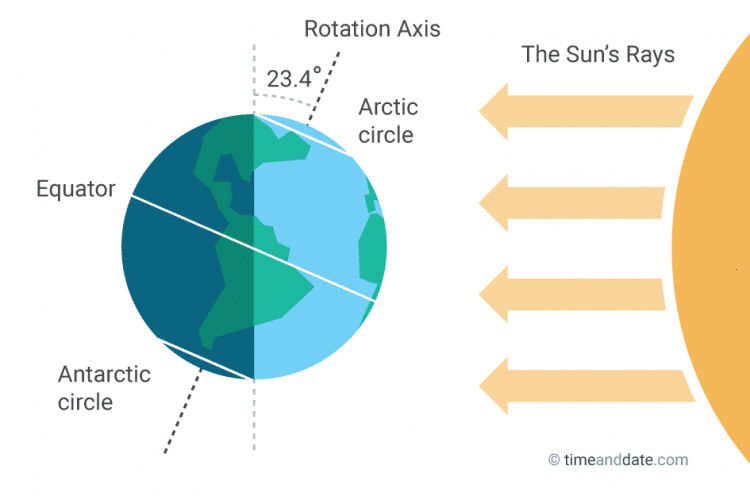 June Solstice varies every year between either June 20 or June 22, depending on the where you live.
June Solstice in London, England, United Kingdom is on
Friday, June 21, 2019 at 4:54 pm BST or is June 21, 2019 at 3:54 pm UTC Universal Time
If you want tips like this ahead of time,
join the Conscious Calendars Membership and get a Monthly Astro Forecast
at the beginning of each month with tips like this, detailed information about each type of 'day' in the calendar, and significant astrological events that help you PLAN and have perspective.
Conscious Choice – follow the energy and align with Green Days in the future. Collaborate, conceive and connect on Green Days.
Build, Conceive and Collaborate on Green Days
We have a number of community members who have consciously conceived children naturally and through IVF using Conscious Calendars. We have leaders who set meetings, important announcements and events on Green Days and watch their response rate, and events create a buzz and goodwill all at the same time. Planning a workshop, launch or event? Conscious Calendars is perfect for event planners or coach or consultant.
Live consciously and aligned with natural rhythms.